Community
In addition to serving our communities through the construction industry, Rankin Construction and our employees believe that community strength is paramount. That's why Rankin and its employees are proud to volunteer and support many local charities and causes throughout the communities that we live and operate in. Some of the mainstay charities and events that have been near and dear to the company's core is the Rankin Cancer Run, "The Big Orange" Curl for Cancer Care, United Way and Hospice Niagara. We greatly appreciate the efforts made by these and other groups to improve the welfare and care for people of our community.
---
Rankin Cancer Run
Rankin Construction has been deeply committed to the Rankin Cancer Run as its title sponsor since its launch in 2005. The Rankin Cancer Run has raised over $10 million with all funds going back in the Niagara community for local cancer support organizations, making a difference in the Niagara Region every day.
These include:
• Walker Family Cancer Centre
• Wellspring Niagara
• Greater Niagara General Hospital in Niagara Falls
• West Lincoln Memorial Hospital in Grimsby
• Douglas Memorial Hospital in Fort Erie
• Welland General Hospital
• Hospice Niagara
• Port Colborne Hospital
• Hotel Dieu Shaver Hospital
• Niagara-on-the-Lake Hospital
We'd like to especially thank Run Director Mary Ann Edwards and all volunteers for their continuing dedication and generosity over the years.
How can you help...
---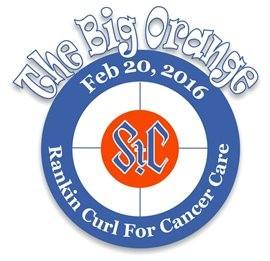 "The Big Orange" Charity Golf Tournament and Curl for Cancer Care Tournament
"The Big Orange" began in 2011 as an annual charity golf tournament and shortly after added "The Big Orange" curling tournament in 2012. With the support of Tom Rankin, the Rankin Construction staff and countless volunteers, over $278,200 has been raised and donated directly to the Rankin Cancer Run. Local teams are invited to take part in a rewarding day of giving back to the Niagara Community through tournament style play and silent auction of donated prizes with all money raised going towards helping support cancer care programs throughout the region.
---

The United Way
The United Way canvasses on behalf of many worthwhile organizations and programs in our community. Big Brothers & Big Sisters, Canadian Red Cross, Community Care, YMCA and the Victorian Order of Nurses are some of the local community programs that rely on the United Way.
Rankin Construction was given the honor of receiving the United Way's 2010 Community Builder Award and we want to express our gratitude both to the community for this honour and to our employees for making it possible.
---
Rankin Construction has been giving back to communities in numerous ways throughout the 40 years of operation. Ownership and employees believe that teamwork goes beyond our job sites and offices, and with that mindset plays a major role in driving our philanthropic success. Here are a few of the local charities that we support and are proud to be associated with.
Niagara Health System - specifically supporting patients and their family during cancer treatment
Hospice Niagara - provides support to families throughout the care continuum through the end of life at no cost
Goodwill Industries Niagara - provides opportunities and skill development for people with barriers to employment or independence, and affordable housing for seniors
Jericho House - youth leadership, social, ecological and spiritual centre in the Niagara Region serving southern Ontario
Pathstone Mental Health - mental health services support for families and youth across Niagara region
Wellspring Niagara - offering support care programs at no cost for cancer patients
Hotel Dieu Shaver Health and Rehabilitation Centre - outpatient rehab program – named the Rankin Family Cancer Rehabilitation Program