Rankin Renewable Power Inc
The Rankin Group of companies has been involved in the renewable energy industry for over 20yrs and has contributed to over 600MW of new sustainable energy capacity in Ontario. With approximately 25MW of wind, solar and hydro projects that we developed, own and operate, we understand the challenges and requirements faced by developers and can help ensure their success.
---
Building for Others

Starting in 2002 with the first wind farm in Ontario, Huron Winds, Rankin has helped others to bring their renewable energy ambitions to reality. Rankin has provided civil construction, EPC and even manufacturing services to projects as renewable energy has transitioned from a small number of demonstration projects to the most cost-effective sources of energy available. Beyond wind energy Rankin has constructed water power, solar PV and critical new infrastructure for the energy transition including the new electric ferry docks at Amherst Island and the restoration of the Sir Adam Beck pumped storage reservoir. Through Rankin Construction and our other heavy civil companies, we leverage our decades of experience to provide comprehensive and competitive solutions to those wishing to construct or refurbish renewable energy projects here in Ontario.
---
Partnering With Others


In the early 2000s, before the electricity market was opened up to vast private investment that helped make this industry mainstream, Rankin partnered with the Regional Municipality of Niagara forming Wind Energy Niagara to develop the first wind farm in the Region. While ultimately this project did not proceed to construction, this partnership engaged with government and the public over several critical years to address many of the challenges faced by this emerging technology and helped pave the way for future renewable energy development.
Wainfleet Wind Energy & Vineland Power Inc.
Local landowners who were familiar with Rankin's efforts to develop wind energy, invited us to partner with them on their projects. The HAF and Wainfleet Wind projects became the first two wind farms in Niagara Region. The projects began operation in 2014 and consist of five Vestas V100 wind turbines each. Together, they can produce over 60GWh of emissions-free energy each year. Nearly a decade after we first started working on these projects the original landowners who host several of the turbines remain our partners and demonstrate the capacity for renewable energy to empower local development and ownership of clean energy resources.
Rankin Integrated Energy Inc. &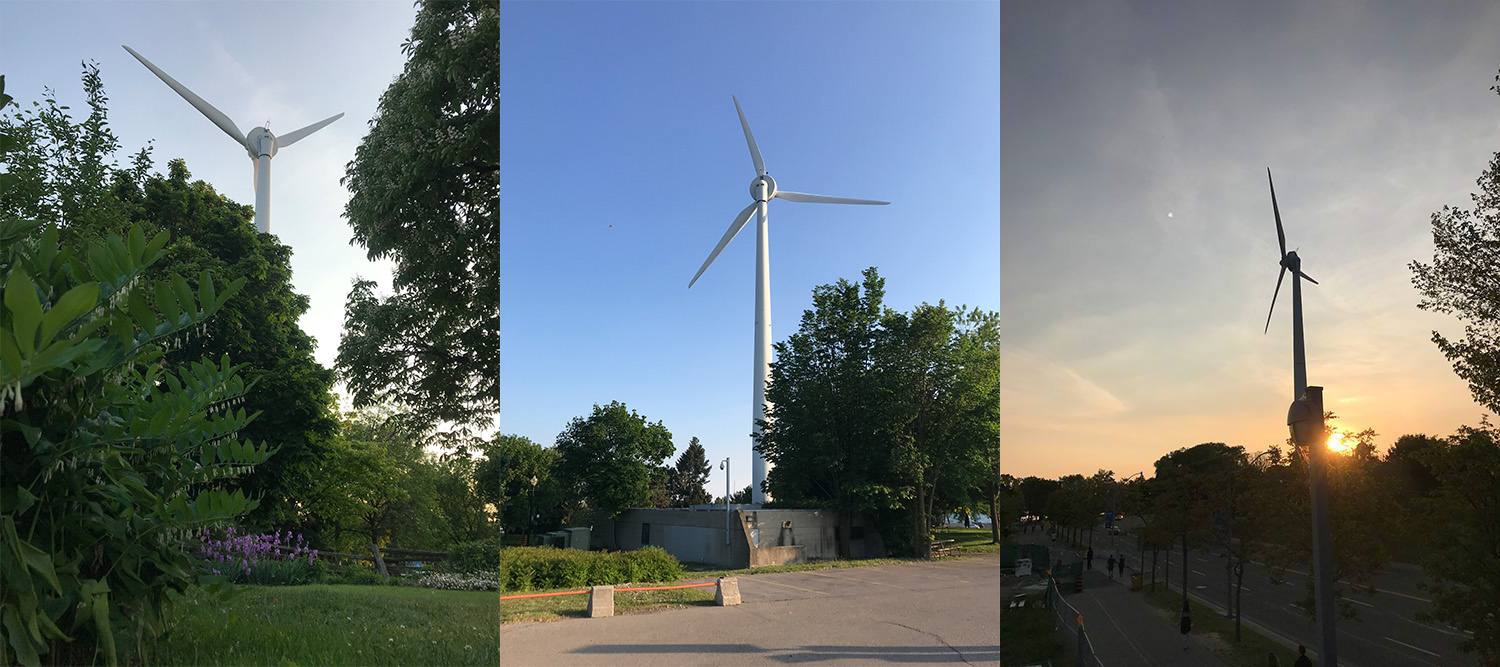 The wind turbine at the Exhibition Place in Toronto has served as an icon and inspiration for the energy transition for the past twenty years. Rankin is excited to be partnering with WindShare to help ensure this project continues to educate and inspire and we look forward to helping add new and exciting topics that help address todays challenges. The success story of the industry shows the progress that is possible and we hope that the discussions and ideas this project can generate on energy storage and the decarbonization of transportation, buildings and industry can help restore our momentum on the path towards net zero.
Education in our community
The Rankin Group of companies encourage and support local educational institutions in teaching students the skills needed to thrive in the sustainable society we are all seeking to bring about. Through participation in governance and advisory committees as well as through support for technical facilities at local institutions such as Niagara College and Brock University, we do what we can to ensure they have the tools required. Rankin also responds to many requests for presentations and tours of our renewable energy facilities for students and interested groups from many different organizations. We are always happy to help demonstrate the potential of renewable energy and to help people find out how they can become involved.
Industry Leaders Pushing Forward together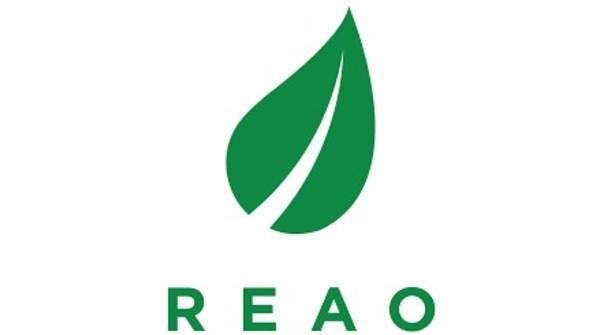 As the renewable energy sector grew in Ontario, groups of like-minded businesses, organizations and industries have worked together to push towards a new vision for how we power the economy. Rankin was an early mover in many of these organizations and continues to be an active participant engaging with others to affect change. The Niagara Energy Alliance brought together businesses in Niagara seeking to promote renewable energy while the Renewable Energy Alliance of Ontario took this to the provincial level and included large industry associations, environmental groups, provincial unions representing tens of thousands of employees, and businesses looking to contribute to the energy transition using their expertise. Industry associations, including the Ontario Waterpower Association and Canadian Renewable Energy Association CanREA (formerly CanWEA & CanSIA) have provided a voice for companies who want to see us keep building momentum towards a clean energy powered economy.
---
Rankin Renewable Power Inc. : Developing Projects from Concept to Operation
Rankin Renewable Power Inc. (RRPI) develops, owns and operates all the rest of the Rankin Group renewable energy projects. Some are small solar projects sized to fit our facilities such as commercial and agricultural buildings. This needs to become the standard, not just for energy developers but for anyone with buildings, parking or similar infrastructure where energy production can coexist and enhance the primary function without consuming additional land. RRPI also is responsible for our water power projects, three generating stations totalling six megawatts on the Welland Canal adjacent to the first three locks and developed in 2008 and 2009. These stations are very low impact, integrating into the existing infrastructure of the canal built in 1932 and making use of the difference in water needs of these three locks and the flight locks upstream. These stations were developed in only two years, and have been providing ~40GWh annually to St. Catharines and Niagara-on-the-Lake for nearly fifteen years, energy equivalent to the consumption of 4,000 average Ontario households.
---
More than just energy; Sustainability in all our businesses

The Rankin Group of companies is primarily a heavy civil contractor with the projects shown above making up only a small percentage of our total work. We are constantly looking for new ways to reduce our environmental impact while maintaining the high standards we prioritize. Rankin has been trialing electric vehicles in our fleet since 2011, but only recently are we starting to see options for vehicles that can be useful in construction. We recently procured several electric pickup trucks for our fleet and certain types of large electric machinery are now starting to become available. Our work demands that we are well versed in the environmental considerations of civil construction; things like the protection of both the terrestrial and marine environments where this work occurs and the careful testing and tracking of materials to ensure that existing contamination is addressed appropriately. While we rarely are the ones specifying the materials for this work, we do work to ensure the energy intensive materials we use such as concrete and asphalt are reclaimed and recycled to the extent practical, and we are eager to find other ways to reduce the impacts of these materials by better optimizing our production facilities. The construction industry certainly has a long way to go, and we intend to be leaders in this space both through the early adoption of clean technology and a corporate culture that values and rewards sustainable solutions.
---